Welcome to KTSU America, LLC (KTSU)
We Are The Competitive Edge

Committed to Excellence

As president of KTSU America, Thank You. I am appreciative and grateful that you provide us with your business and confidence. A strong commitment to superior service is shared by all of us at KTSU America. My expectation is that every contact with our company receives the same degree of respect and professionalism that I myself would expect. We are a small company but with "large company" expectations for ourselves and the service provided to you.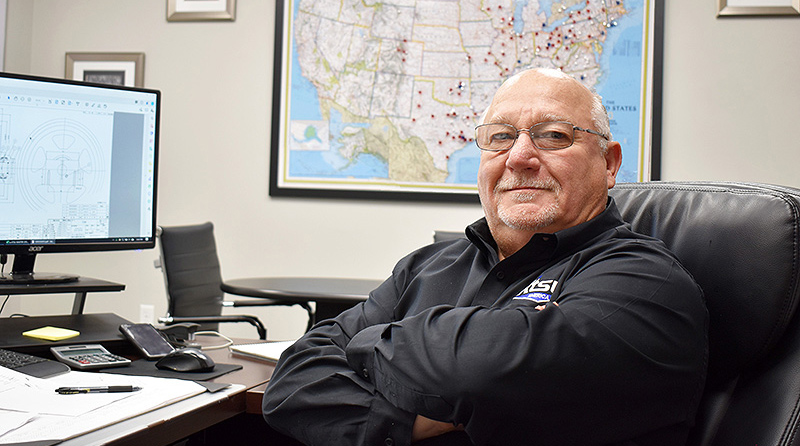 Focus, Growth and Reputation

KTSU America specializes in providing undercarriage parts for Compact Track Loaders, Mini Excavators, and Crawler Carrier Dumpers to wholesale distributors. We believe KTSU America is home to the largest range of CTL, Mini and Crawler Carrier Dumper undercarriage products in North America. We have dedicated resources and staked our future reputation to the distribution of aftermarket parts for these machines. This dynamic sector of our industry constantly provides new challenges and has successfully fueled our growth as a trusted supplier. KTSU America's skill set, experience and devotion to the continued expansion of new products has allowed us to stake our place in this important market.

While the CTL and Mini products may be our primary focus; KTSU manufactures and distributes world-class products for Bulldozers and 12(+) ton Excavators. Many of our oldest and most loyal customers have become accustomed to our company having these larger undercarriage products available, and we will continue to honor this important promise.

Knowledge, Experience, Customer Service

KTSU America is much more than a warehouse distributing spare parts. We are an experienced manufacturer, a dedicated stocking distributor, and a company that prides itself on providing prompt, accurate and courteous service—whether we are awarded a sale or not. Decades of experience are available to help you. No matter if your question is of a technical nature regarding quality standards, dimensional specs or performance expectations…. or if you need pricing or shipping recommendations…we stand ready to be of service."

Proudly Serving the Aftermarket Customer.

Generally, OEM demand consumes the capacities of many manufacturers; pushing the aftermarket to a lower priority. OEM customers are an important part of our company, BUT KTSU America and our owners share an overwhelming sense of dedication to the aftermarket. This anchors our ability to provide quality products, timely delivery at competitive prices.

Honesty, Respect and Integrity

These are the fundamental elements of my promise to you. Thank you for allowing us to be a part of your supply chain. You are important and the only reason we exist.

At KTSU America, "Our work is not done until YOUR customer is satisfied."

We are The Competitive Edge.

Mike Robinson
President

Request a dealer account setup with KTSU America today.